Our model Léra 1m70 tall and wears a size unique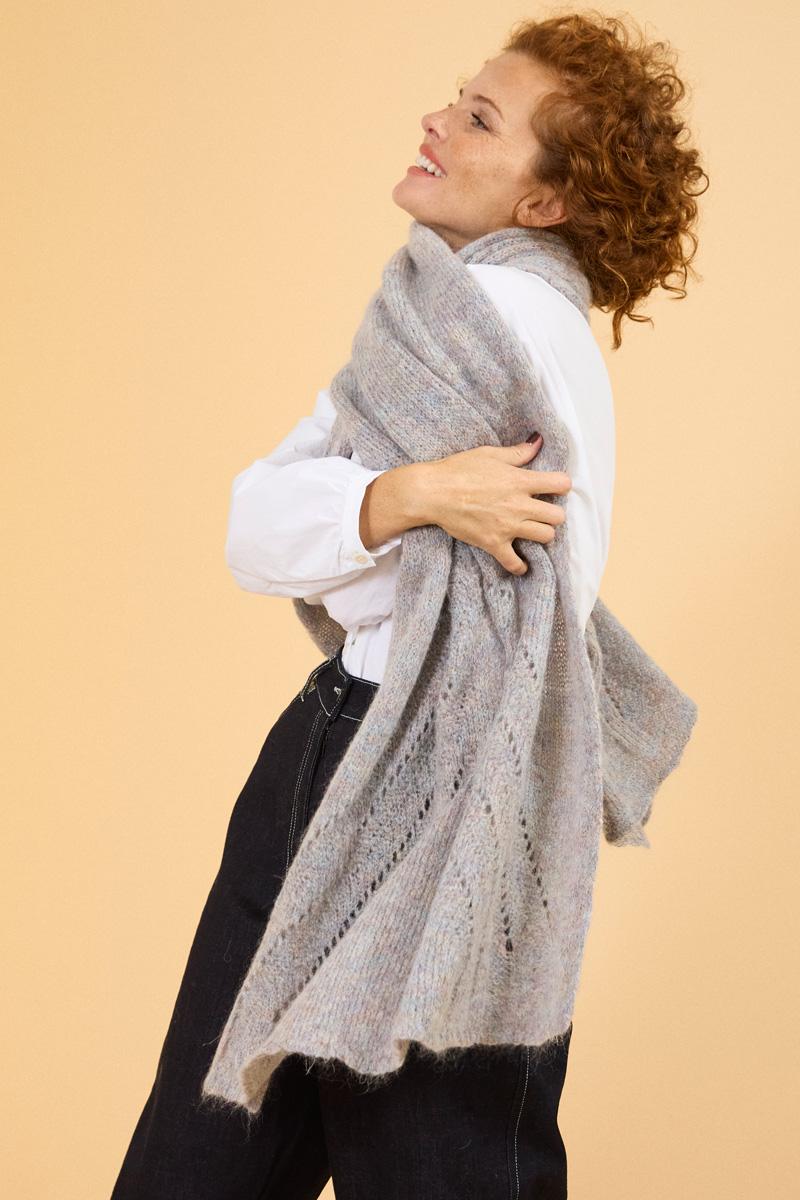 Italian yarns & knits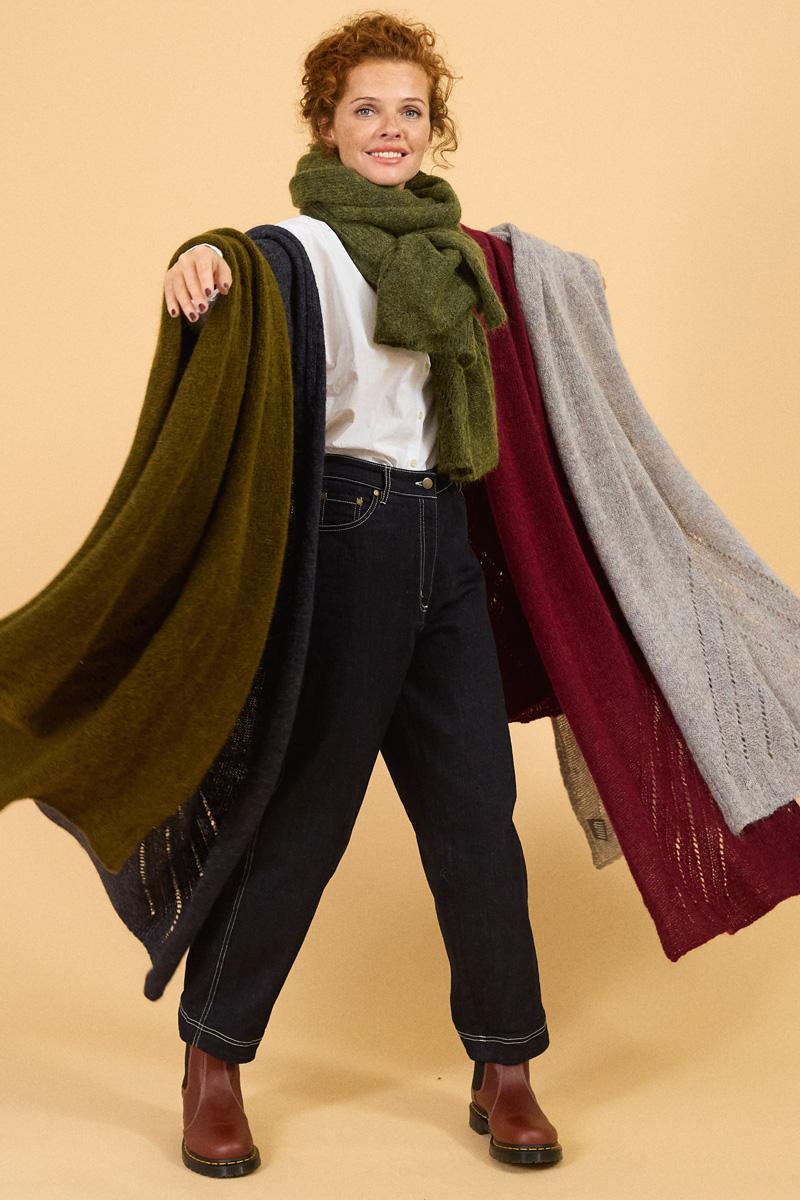 Lightness of mohair
Openwork stitches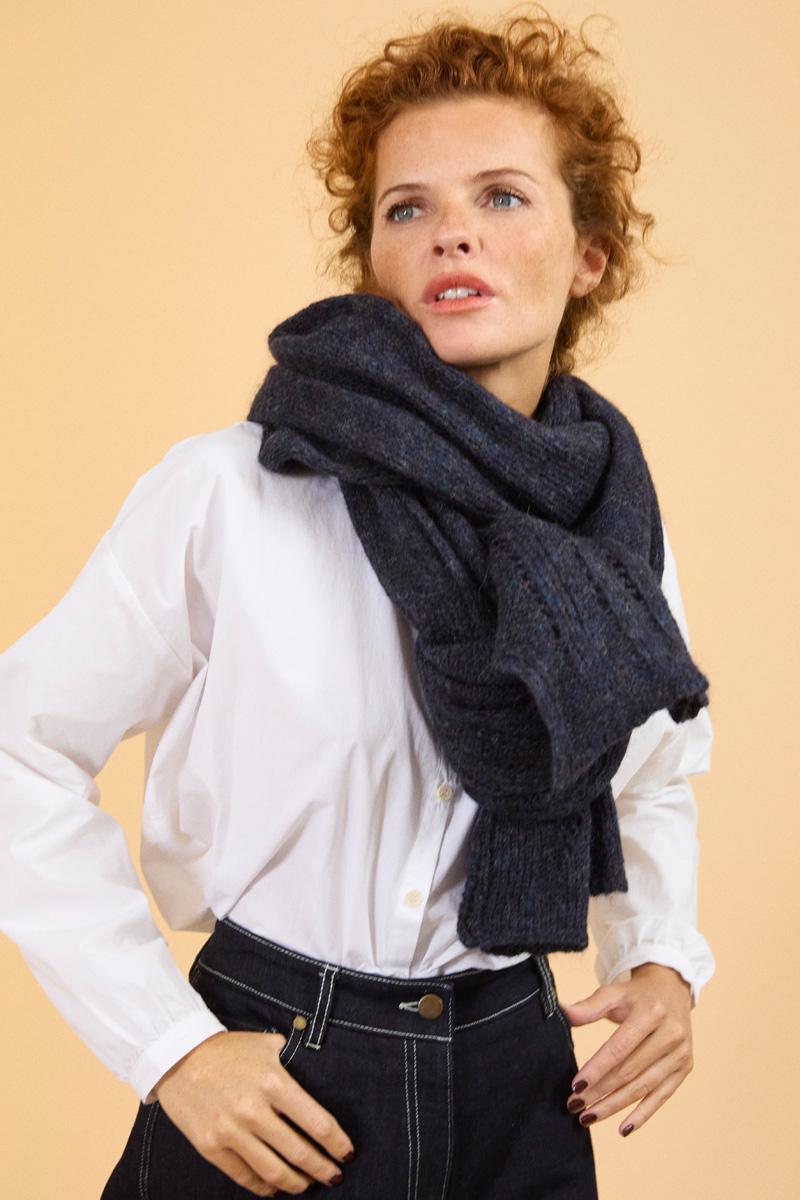 The long wraparound scarf
The fall colors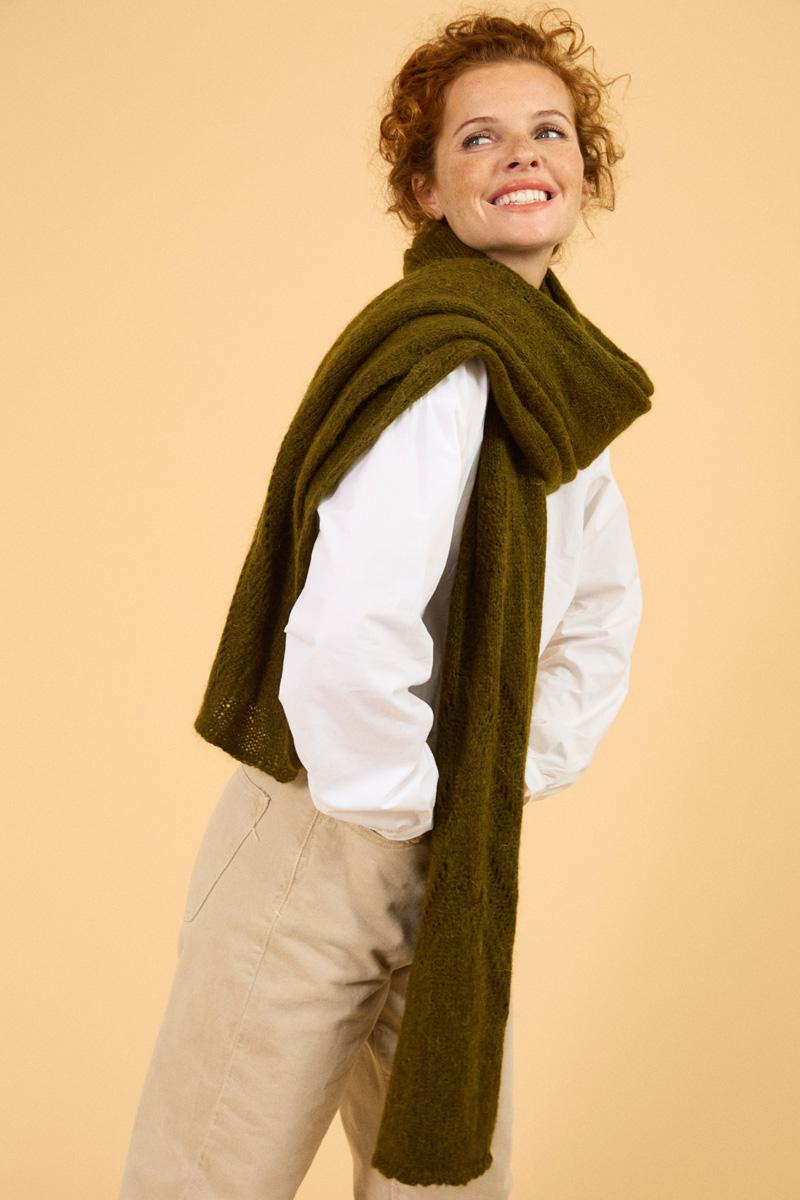 our partner 
The Italian knitting workshop
A "real" craftsmanship
Founded in 1968 by the will of a family, the manufacturing workshop that we have chosen has become a reference for those looking for quality product. Nowadays this house has benefit from not only the great notoriety in Italy but also in Europe, and in many other countries.
A "Green" company
This workshop's constant search for innovation allows it to be green through the use of renewable resources almost 100% of its energy needs. The use of panels photovoltaic systems and constant attention to electricity consumption make this knitting workshop a real green business.
The job
The care taken in the production process, the knowledge of the ancient techniques of craftsmanship, combined with attention to ecology create an environment of harmonious work. It's a small team of specialized experts who monitor and control all phases of the production, the driving force behind this company. From knitting to shipping, the concern for particularities and attention to detail means that the sweaters knitted here are of outstanding quality.