Previous collections
Pre-orders have ended. You can follow the progress of each collection here.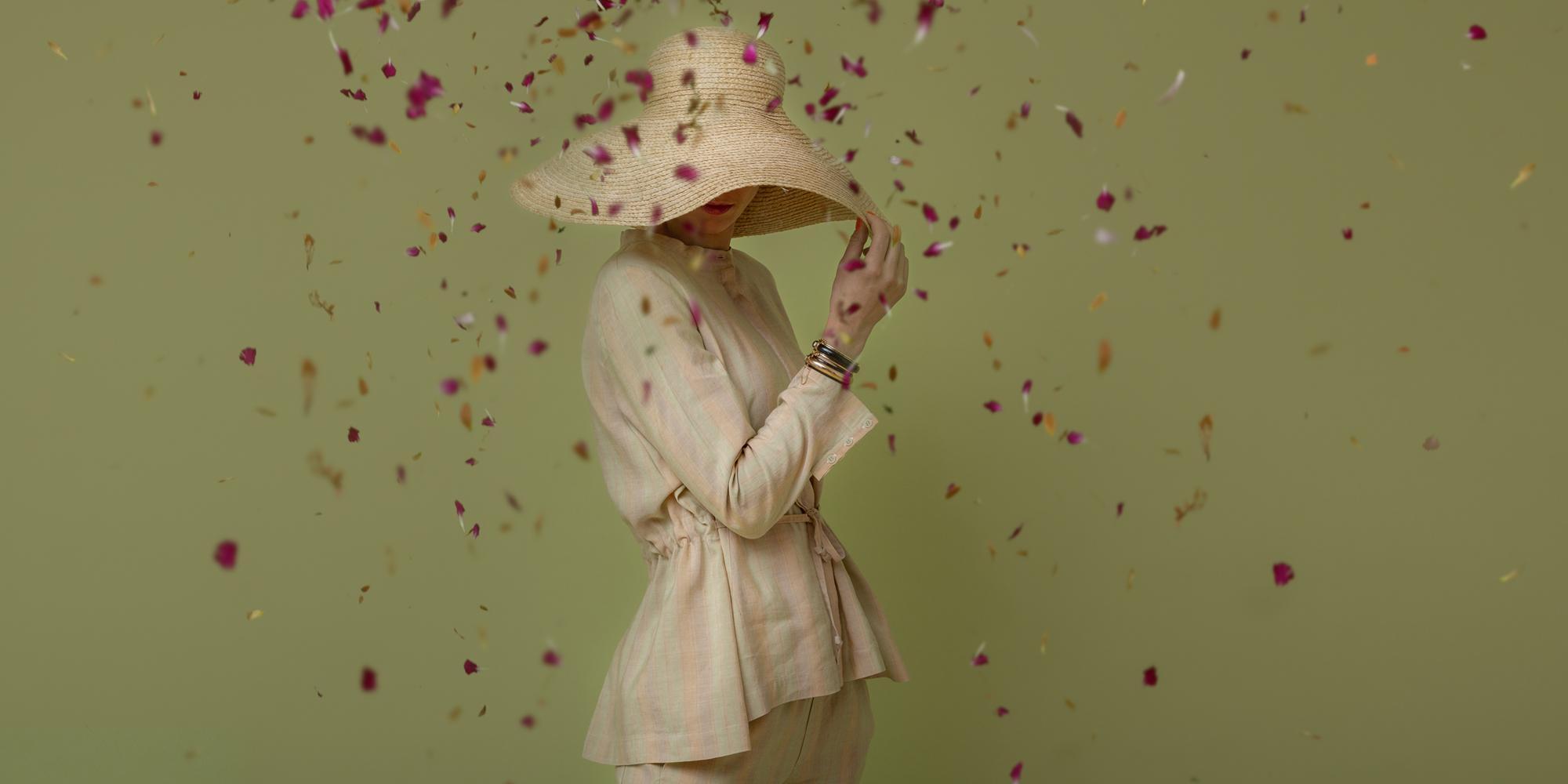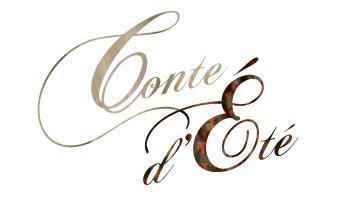 Welcome to our subtly surreal universe
with its dreamlike decor.

This new collection is dreamy, mysterious and covered with soft touches!
A stroll through an imaginary world, that of the kingdom of tales.
Mini-geometric prints in cotton voile meets a multi-coloured molten stripe in Tencel,
combined with cotton knitwear.
A small thread of lurex wanders around and feminises the knitwear.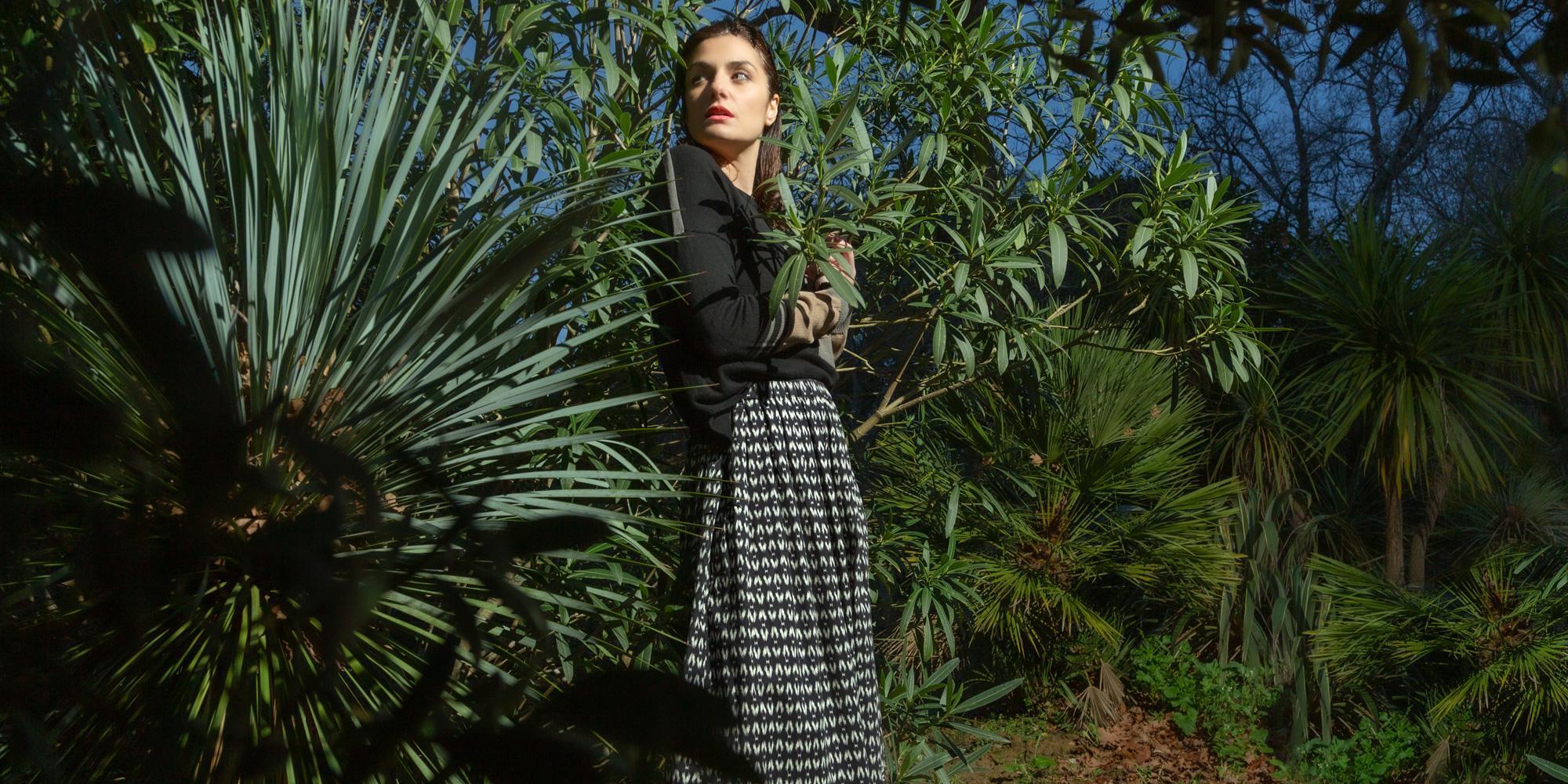 To start the year with a bang,
we're offering a new IKAT capsule.

Inspired by the colours and patterns of traditional IKAT fabrics, our spring/summer capsule
is made of fancy stretch cotton poplin, accompanied by cotton knitwear.
Colours and visual prints are therefore in the spotlight!
Brume de printemps
Capsule
A capsule with a timeless
and relaxed style.

The pieces are designed in a soothing minimalist and uncluttered atmosphere, in reference to Zen gardens.
A plain cotton voile combined with a jacquard knit in neutral tones made of combed cotton yarn.
Want to extend the summer, to enjoy the last days of sweetness…
For this INDIAN SUMMER capsule, we wanted bright autumn colours to prolong our summer evenings, just a little longer… A little thread of lurex lights up and wanders around.


For this new Cotton Club capsule,
we travelled back in time!

The Roaring Twenties, New-York jazz clubs…
Dress codes are evolving towards a masculine/feminine wardrobe with longer silhouettes.
Chic and sumptuous details, banker stripes…
Bohemian Rhapsody Capsule
For this new Bohemian Rhapsody capsule, we have chosen the combo of soft and comfortable knitwear, associated with the delicacy and lightness of the polka dot printed voile!

The yarn selected to knit our jumpers comes from one of the most outstanding spinners in Italy. Internationally renowned and a guarantee of the highest quality.
The polka dot printed cotton and silk voile, exclusive to lilith, has been designed in an "autumnal" colour palette that blends elegantly and femininely with the subtly mottled colours of the knitted jumpers.

A bohemian chic silhouette playing with contrasts of spirit, style and colour which is dear to lilith.
For this capsule "Double Jeu" we have chosen the marine and summer spirit of the two-tone stripe.
A fresh, feminine and elegant collection…
The material we have carefully selected is a fluid viscose, lightweight with just the right amount of elastane for comfort!
These four jersey models were made in a workshop in Portugal known for the quality of its work and recognized for its expertise in the confection of jerseys.
For this new California capsule we have chosen to highlight linen as the star material.
The materials we have carefully selected are all cotton and linen based. All of them have been sourced in Italy in order to assure you of an irreproachable quality, both for the knitted and the woven pieces.

The Italian company where we selected our linen is specialised in this material and holds the European Flax, RWS, GOTS and GRS* labels.
For the knitwear we have chosen Mako cotton, a very high-quality cotton, grown in Egypt and considered the softest and freshest cotton on the market. The length of its fibres makes it very resistant..

At the beginning of the year and because it is our star material in this capsule we want to shed light on linen fibre, for all the reasons you will discover.

Parisian chic + a dash of humour!
lilith revisits the Palais-Royal with elegance and femininity.
We have carefully selected for you natural materials based on organic cotton
and GOTS certified organic linen in line with our eco-responsible values
All of them have been chosen in Italy from our partner's BIOSPHERE collection, a collection dedicated to eco-responsibility, in order to ensure the highest quality and craftsmanship for all the models in this new lilith capsule.
Let's escape for the spring to the American East Coast in the State of Massachusett

CAPE COD is the home of the Kennedy family, a family atmosphere and
a spirit of relaxation…


We have carefully selected for you, natural cotton and linen materials in accordance with our eco-responsible values. Each of them has been chosen in Italy to assure a know-how and an irreproachable quality of each model, for this new lilith capsule.

Choose the flagship silhouette for spring, the "hand-knit" sweater and its striped underskirt!
A ticket to Kensington in your pocket.

The lilith silhouette for this capsule is marked by our Britishness.
Between smart and rock, the floral jacquards look great
and the stitched accessories on raw fabrics.
She had rings on each finger, lots of bracelets
around her wrists…

Feminine or masculine, our new Jules & Jim collection offers you to be one or the other.
Dress or pants, stripes or checks, the choice is yours.
And so, each one for oneself is left in the whirlwind of the life.
In the mysterious forest, our heroine dressed in a cape progresses at the pace of a wolf.
Between shadows and light, a game of hide and seek takes place.
Between the beautiful heroine and the beast, who will have the softest coat?
In this collection, long-haired cape coats, mohair sweaters and silk twill
petticoats are combined together in a warm and subtle colour scheme.
Louise B. plays the balancing act
Louise B. plays the balancing act!
Hidden Pop art and seeking games, stripes are in the spotlight.
A colourful collection with graphic lines.
Between offbeat reality and arty collage, lilith presents its new painting.
A break…

Secret garden is an invitation to escape and daydream.
In a world that's too fast, lilith allows itself a moment
of nonchalant reflection and nature.
Circus capsule

lilith has created her own circus and offers you an entrance ticket to her funny tent.

The semi circles enter the track, running and swinging…
Drum roll for the clown button…
Nothing is true, nothing is false, everything is made up.
Dolce Vita capsule
What better way to end the year than a weekend in Rome! Sweetness of life and idleness,
lilith takes you to the banks of the Riviera. "Ciao Italia". This 4th capsule called Dolce Vita
is an ode to holidays and to the light, so characteristic of the Riviera. Cappuccino and mandarin
give the tone of the lilith prints to the desires of escape in the Italian sun. The fluidity and lightness
of the viscose plumetis of small dots, underline the femininity of this collection.
An ode to holidays and to the light
Capsule British Fairy Tales
British Fairy Tales capsule collection
Clark & Connie, the fairy poetry of the British Fairy Tales
For our third capsule, we have chosen a winter theme composed of coats and plain knitwear.
We drew our inspiration from the fairy poetry of the British Fairy Tales.
A cut inherited from the English know-how of tailoring combined
with fancy "pied de coq" or double lined stitch point features.
Autumn shirt capsule collection
Autumn shirt capsule collection

Bonnie, Baia & Boy 3 chemises inspired by Japanese craftsmanship!
For our second capsule, we have imagined a theme of 3 shirts, ideal for the arrival of the first frost and inspired by Japanese craftsmanship! Concerned about its quality, we went all the way to Japan to select a traditional weaving in 100% cotton, jacquard style, XL check.
The summer knitwear capsule
The summer knitwear capsule collection
Alice, Anaïs and Anouck, summer sweaters in 100% mercerised
lilith's first capsule collection will compose of symbolic lilith style knitwear. Concerned about its quality, we call on the expertise of the oldest French spinning mill, Bergère de France. These yarn experts accompanies us in selecting the finest cotton, a 100% mercerized cotton thread. The production is of italian excellence craftsmanship, entrusting the manufacturing to a family run and owned workshop created in Florence in 1969.